Finishing Services, Cardboard Easels, Die Cutting
Newsletter
Featured Products

Cardboard single-wing easels and double-wing easels are now available to order!
Graphic Crafts, Inc.
Graphic Crafts, Inc. has been part of the Lancaster County business community for more than 80 years. Our start in 1925 as a one man part-time printing business transitioned over the years to the full service Print Finisher of today.
Throughout its history, Graphic Crafts, Inc. has maintained its commitment to honesty, integrity, and quality workmanship. The company will continue striving to meet the changing needs of its customers with exceptional customer service and complete satisfaction.

Contact Information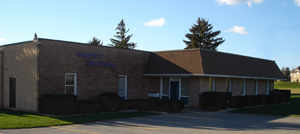 Mailing Address:
300 Beaver Valley Pike
Willow Street, PA 17584
Shipping Address:
300 Beaver Valley Pike
Willow Street, PA 17584
Phone: (717) 464-2733
Fax: (717) 464-9472
General Email: